This vendor-written piece has been edited by Executive Networks Media to eliminate product promotion, but readers should note it will likely favour the submitter's approach.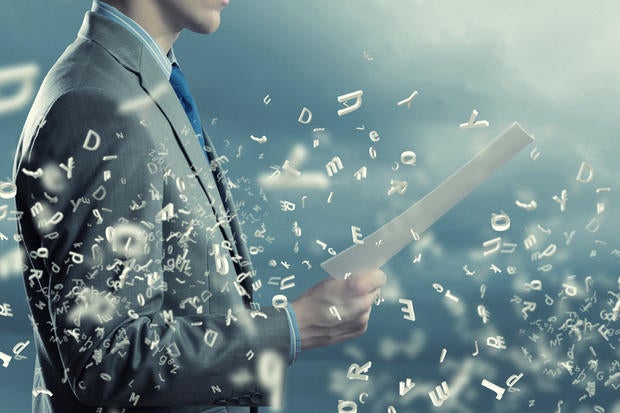 Over the past twelve months we've seen an explosion of data, an increase in processing it and a move towards information activism. This means the number of employees actively able to work with - and master - the huge amounts of information available, such as data scientists, application developers, and business analysts, have become a valuable entity.
Unfortunately, however, there still aren't enough people with the expertise to handle the ever-increasing, vast levels of data and computing. You would assume, with all the information currently being produced and held by businesses, that 2017 would see us in a new digital era of facts. But, without the right number of specialists to consume and analyse it, there's a gap in resources. Data is, unfortunately, growing faster than our ability to make use of it.
For many business leaders then, this means a reliance on gut instinct to make even the most important decisions. Unable to hone in on the most important insights, they're presented with multiple - and sometimes conflicting - data points, so the most important ones seem unreliable.
The situation needs to change. Yes, that will mean upskilling more data scientists in 2017, but there will be a greater focus on empowering more people more broadly. That will go beyond information activists and towards providing more people with the tools and training to increase data literacy. Just as reading and writing skills needed to move beyond scholars 100 years ago, data literacy will become one of the most important business skills for any member of staff.
So, what will change to see culture-wide data literacy become a reality? Here are my predictions:
1. Combinations of data - Big data will become less about size and more about combinations. With more fragmentation of data and most of it created externally in the cloud, there will be a cost impact to hoarding data without a clear purpose. That means we'll move towards a model where businesses have to quickly combine their big data with small data so they can gain insights and context to get value from it as quickly as possible. Combining data will also shine a light on false information more easily, improving data accuracy as well as understanding.
2. Hybrid thinking - In 2017, hybrid cloud and multi-platform will emerge as the primary model for data analytics. Because of where data is generated, ease of getting started, and its ability to scale, we're now seeing an accelerated move to cloud. But one cloud is not enough, because the data and workloads won't be in one platform. In addition, data gravity also means that on premise has long staying power. Hybrid and multi-environment will emerge as the dominant model, meaning workloads and publishing will happen across cloud and on-premise.