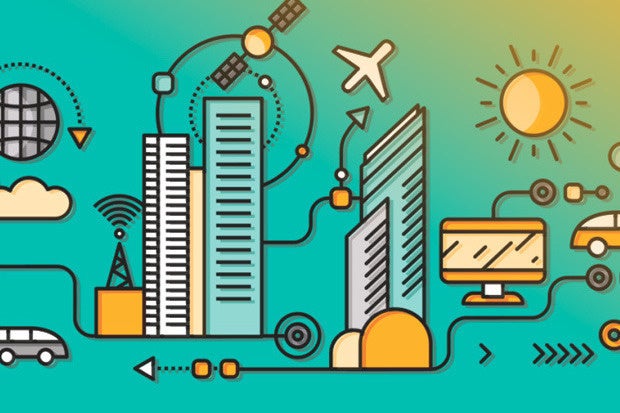 Hong Kong has been ranked first globally in technology infrastructure for the past five years, according to The World Competitiveness Yearbook. To help Hong Kong achieve its smart city goal, the Chinese University of Hong Kong (CUHK)'s Institute of Future Cities (IOFC) has developed a platform for integrating and analysing urban big data.
"The IOFC thinks that, apart from advanced facilities in IT, a smart city requires a competent platform that collects open and big data meticulously, with integration and automated analysis done on the central system. Information can then be shared within the community and achieve a win-win situation with continuous growth of the economy and a rise in living standards for the people," Prof Leong Yee, Director, IOFC, CUHK, explained.
Currently undergoing trials, the platform incorporates concepts of building the internet of things, internet of people, internet of community, internet of data and internet of services.
There are many use cases for the platform, according to CUHK IOFC. Firstly, researchers can use the platform to design and conduct quantitative and qualitative research easily to improve urban planning. For instance, the system was used in projects for 'place making', in which large amounts of information are collected in the community to assist government and social stakeholders in planning the use of the urban and community spaces.
Secondly, IOFC's big data system is able to address the increasing demand for personalised healthcare. The platform can collect health data from different sensors - such as smartwatches and blood pressure sensors -and upload it to a server. Physicians or fitness trainers can then analyse the user's health condition through a web platform, before dishing out relevant advice on medical or training programmes.
Thirdly, the platform can be used to conduct computer aided drug discovery. By collecting the structures, the nature and the efficiency of different clinically tested drugs, analysis, comparison, matching and computer docking can be carried out. New repurposed drugs can thus be identified and ranked. Researchers are then able to sort out dozens of effective drugs for laboratory tests and clinical trials in the next phase.
According to IOFC, this greatly shortens the time in creating new, personalised and suitable cancer drugs in target therapy. The research is currently studying on the target mutants of different types of cancers, with the aim of developing target drugs for individual patients with different mutants.
"Hong Kong must take an innovative and cross-disciplinary approach to tackle the challenges of urbanization in the 21st century. Through the systematic analysis and enrichment of the links among men, objects and information, resources in Hong Kong can be utilised more efficiently. Hence, the people of Hong Kong can live a more convenient life, with their living standards improved and social developments fostered," said Prof Leung.