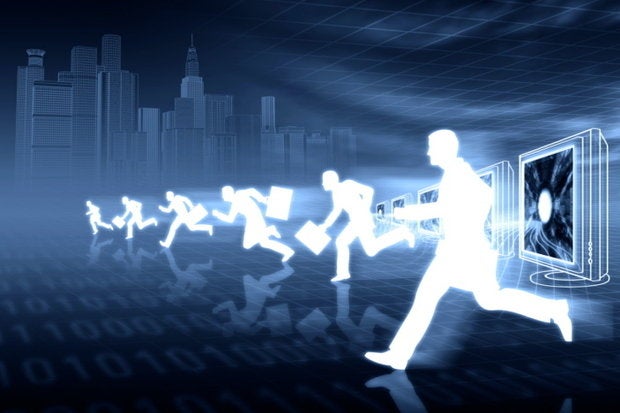 This vendor-written piece has been edited by Executive Networks Media to eliminate product promotion, but readers should note it will likely favour the submitter's approach.
As the huge growth in the number of start-ups internationally testifies, the new 'Entrepreneur Era' is in full swing across the globe. According to GoDaddy's latest research this is also true in Singapore, with almost half (41%) of Singaporeans planning to either start a new business or be self-employed within the next 10 years. This compares favourably to the global average of just 36% of professionals planning to do the same thing. To maximise publicity, digital technologies are now crucial for business success. It is therefore vital that any aspiring entrepreneur embraces them.
For the first time, GoDaddy's survey addresses the reality that entrepreneurship is in the 'DNA' of Singaporeans. Straddling the generational divide, about 1 in 2 Singaporeans across multiple generations are looking to start their own business ventures, regardless of whether they are Baby-Boomers (55%), Generation Xers (45%) or Millennials (57%). While they have a desire to start a business, just how do Singaporeans successfully maximise the opportunities available to them? Utilising technology appears to be the answer, with the survey also revealing that a whopping 91% of people said using technology would make starting a business easier.
Despite Singapore being known for its advanced ICT infrastructure, the city surprisingly still lags behind on the human digital skills front and we see 87.5% of Singapore's business community have already begun adopting measures to increase productivity. In fact, Singapore business owners also lag behind in their digital skillsets according to the GoDaddy survey, with just 45% of them opting to 'do it themselves' when it comes to managing their online businesses, compared to a global average of 56%.
In the age of entrepreneurship, here are five tips that are vital for entrepreneurs and small business owners to help them stay ahead of the competition when going digital:
1. Brush up your digital skills: Building websites and using social media has never been easier. With the help of professional tools like do-it-yourself website builders and customisable plug-in features, you can create a tailor-made website from scratch. Additionally with the plethora of social media tools available, you can easily promote your products and services to potential customers.
2. Setup an official website for the business: Almost half of Singaporean respondents (41%) in the GoDaddy survey want to own a business that can globally reach customers and audiences. Having an official website can provide a secure and credible platform to help own the content, create brand awareness and drive sales. Social media promotion of products and engagement with customers can then be driven back to the business website.