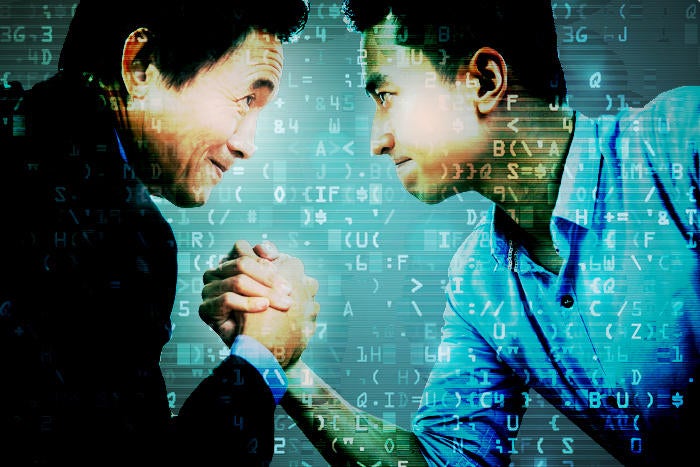 Credit: Thinkstock via CIO.com
How old is too old to work in IT? That depends on who is doing the hiring and paying the salaries of IT pros. But one thing is for certain: Widespread age discrimination has become a central issue, affecting many people working or seeking work in today's IT industry, according to legal and career experts.
"Large percentages of IT professionals see age discrimination as a serious problem, and leaders in the tech industry boast of their preference for young workers," says Cathy Ventrell-Monsees, senior attorney advisor at the U.S. Equal Employment Opportunity Commission (EEOC).
The EEOC is responsible for enforcing federal laws that make it illegal to discriminate against a job applicant or employee because of a person's race, color, religion, sex, national origin, disability, genetic information, or age.
Although laws against age discrimination have existed for decades, ageism persists and is more prevalent in certain industries, such as technology, says David Miklas, an attorney who specializes in management, labor, and employment law.
Central to this issue is a familiar discriminatory stereotype: "Many employers believe that older workers are reluctant to try new technologies," Miklas says. Worse, "Older female workers are more likely to be perceived negatively than older male workers," he adds.
But the bottom line is also a factor, with firms targeting younger individuals because they typically demand lower salaries and are often less demanding about time off, says Damian Cavaleri, a partner in the labor and employment practice of law firm Hoguet Newman Regal & Kenney LLP. Especially at startups.
"In many cases, the existence of age discrimination is not even acknowledged because the startup culture implicitly seeks recent college graduates, and creates a culture of high-energy workplaces, which appear to be incompatible with older employees," Cavaleri says.
Pattern recognition: Ageism in the workplace
The tell-tale signs of age discrimination in the workplace can be obvious, and often obscured.
How you are treated compared with younger people with comparable qualifications is a key indicator of age discrimination, according to the AARP Foundation, a charitable affiliate of AARP that serves as an advocate for older workers.
But oftentimes, ageism is more pervasive, and often subtle, in how you are treated at your organization in general.
"Discriminatory actions based on age are similar to discriminatory actions based on race or sex," says the EEOC's Ventrell-Monsees. "Supervisors may make ageist comments about an older worker. Discriminatory practices include harassment such as frequent name-calling and belittling. Common discriminatory practices involve employers taking away job responsibilities from an older employee and giving them to a younger employee, and even telling the older employee to train the younger worker."