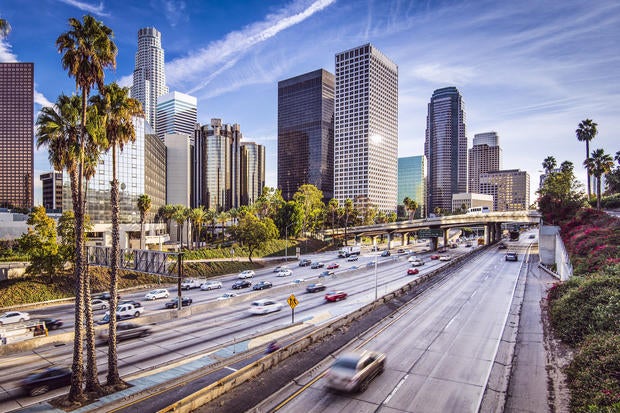 LOS ANGELES — Ted Ross is one of the busiest CIOs in the country.
Serving a city that spans 469 square miles and houses at least 4 million people and 100,000 businesses carries serious challenges and responsibilities. As CIO of Los Angeles, Ross's IT shop supports 41 city departments, with a combined 40,000 employees, but he turns his attention to the areas that can benefit most from effective government technology.
"Ultimately we're in the business of helping people," Ross said last week during a speech at a tech conference at the University of Southern California. "Government is a target-rich environment. There's so many good, valuable things that can be improved. There's never a lack of priorities."
LA sees surge in mobile service requests
Today, Ross's top projects include the ongoing digitization of city services and the expanded availability of government data. MyLA311, the city's portal for service requests, currently generates 1.5 million requests per year, for tasks ranging from graffiti removal to trash can replacement. At least 20 percent of those requests come from mobile devices, and that's up 10 percent from one year ago, according to Ross. The ratio of mobile requests to total requests that Los Angeles receives for city services is one of the highest in the United States, he says.

Los Angeles CIO Ted Ross. Credit: City of Los Angeles
"Every business has service delivery," Ross tells CIO.com. "Government has a comprehensive amount of service delivery to provide," and "digital transformation is the key in the 21st century on how to deliver those services. Our 4 million 'Angelenos' are interacting with their government through digital means more often than not, so it's important for us to digitize services we provide, to have good user experience and be relevant."
However, empowering residents and businesses to engage with government in more meaningful ways doesn't start and end with technology, according to Ross. The average person probably doesn't know exactly what their government does or the types of services that are available to them, so marketing those tools can be just as important as developing them, he says.
"At its core, technology is about delivering value, it's about delivering outcomes," Ross says. And spending large amounts of money on projects that deliver little value is difficult to justify in government. The Los Angeles IT Agency is as much a consultancy as it is a builder and supporter of technology, he says. Government IT should not be viewed as supplemental to existing services or platforms, according to Ross.
"There are so many areas of government in which we're touching everything that's in the headlines today," he says. "Our ability to understand real trends for the essence of what they are and not just check off boxes is so important." Too many government agencies hear vendor buzzwords, such as "cloud" or "big data," and blindly sign contracts to appease their elected officials, according to Ross.