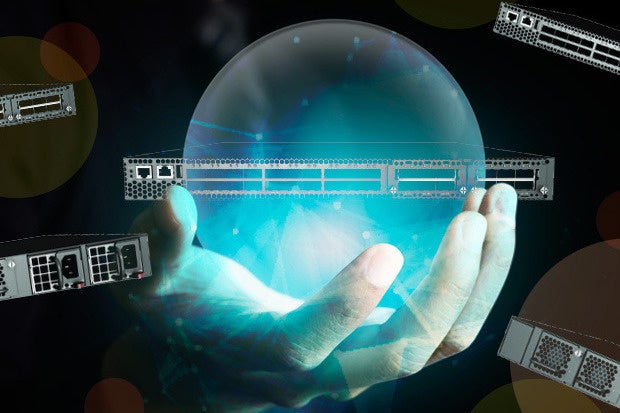 ORLANDO, Fla. -- The message at Gartner's Symposium/ITxpo is to prepare for a fast move to augmented reality, the decline of mobile apps, and a major shift away from web browsing to voice interaction.
Many users will expect businesses, universities and governments to respond to these shifts, the market research firm said at its annual conference.
Here's what Gartner sees arriving soon:
1. By 2020, 100 million consumers will shop in augmented reality environments.
AR will be "overlaying data on top of environments," said Gartner analyst Daryl Plummer. For instance, when you walk into a grocery store, "all the data about the different items will be floating in the air in front of those items," he said. The bulky and boxy glasses that customers need to see the augmented reality at the store will get more fashionable and will be easier to wear. AR also will be used in online shopping.
By 2017, Gartner expects that one in five leading global retail brands will be deploying AR.
People already are seeing a form of AR on televised football games, namely the first-down line marker illustrated by a yellow, virtual stripe.
2. By 2020, "the average person will have more conversations with bots than with their spouse."
More practically for IT managers, what this shift to voice means is that in four years, 30% of web browsing sessions will be done without a screen. Users of Amazon's Alexa voice service, which comes with its Echo device, are already doing this.
The growing reliance of voice communications to interact with the internet raises big questions, said Aren Cambre, the web technologies team lead at Southern Methodist University, who attended the presentation.
"We have been thinking of visual representations of data," said Cambre, but how will this "nonvisual-interaction" method of getting services work?
"Let's say a student wants to check his grades through Alexa. How do we authenticate the student?" Cambre said. "There are some tricky questions and important questions" that have to be answered, he said.
3. By 2019, 20 percent of major brands will abandon their mobile apps.
Companies will stop using apps as the first point of marketing for their brand, Plummer said. Apps aren't producing the results businesses thought they would, he said.
"There are so many apps in the app stores," said Plummer, that "it's very difficult amongst all the noise to find the apps that are really great. The cost is still higher than the benefit."
Instead, businesses will turn to the mobile web or will use approaches such as "Progressive Web Apps," which Google is doing. When you connect to a website using a mobile device, a mobile framework is downloaded to the client and begins to run, and the next time you connect, it runs instantly, Plummer said. Updates will be automatic.