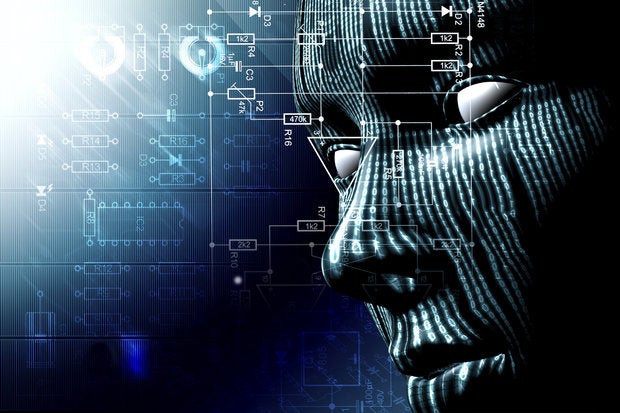 As the rise of the Internet of Things (IoT) increasingly blurs the lines between the cyber and physical worlds, artificial intelligence (AI) will play a bigger role in our lives in future, according to Japanese IT solutions company NEC.
NEC is no stranger to AI. Dr Hitoshi Imaoka, NEC's principal research fellow, shared with CIO Asia at the NEC iEXPO 2016 that the company has been researching and developing (R&D) AI-related technologies since 1960, when it first focused on character recognition. The company went on to venture into biometrics - starting with fingerprint technology, to 2D face-matching, to 3D face-matching to muti-modal matching.
NEC's efforts bore fruits - besides being deployed in many organisations globally, its face recognition and fingerprint technologies have been ranked No. 1 in various technical tests by the U.S. National Institute of Standards and Technology (NIST).

Dr Hitoshi Imaoka, NEC's principal research fellow. Credit: NEC's website
One way in which AI - specifically biometrics - can help improve our physical/offline world is public safety. Dr Imaoka shared that about 40 countries today are using fingerprint and facial recognition for security and border control.
For instance, Singapore is leveraging NEC's biometric identification technology for the Enhanced Immigration Automated Clearance Systems at its border checkpoints. When a Singaporean scans his/her biometric passport into a reader, the system will retrieve his/her fingerprint record from the Immigration & Checkpoints Authority of Singapore's database. He/She will then need to scan his/her fingerprint onto a second reader, and will only be allowed to go through the gate when the system verifies that the scanned fingerprint matches with the fingerprint in the database.
Similarly, Macau is using NEC's biometrics technology in the 146 automated gates (eGates) at three border control sites, including ferry terminals and border crossings, said Dr Imaoka. The system provides fast and accurate passenger clearance by checking fingerprint information of those registered with Macau's resident ID cards, or taking fingerprints of those being registered for the first time with the Macau Public Security Forces Bureau.


Meanwhile, the city of Tigre in Argentina deployed urban surveillance systems powered by NEC to improve the safety and security of the city. Accurate face recognition enables the police to track down criminals and investigate crimes, while behaviour analysis alerts the authorities to abnormal situations caught on surveillance cameras, such as tripwire trespassing or people loitering.
The recent Asia-Pacific Economic Cooperation (APEC) Economic Leaders' Week in Lima, Peru, also relied on biometrics to enhance the overall security of the event. By integrating NEC's NeoFace Watch with existing video surveillance systems, the system is able to identify facial characteristics from footage and match them against a watch list of preregistered individuals in real time. When the system identifies an individual of interest from a watch list, it will alert the authorities to take the appropriate actions to rapidly reduce the risk of public safety threats, according to NEC.