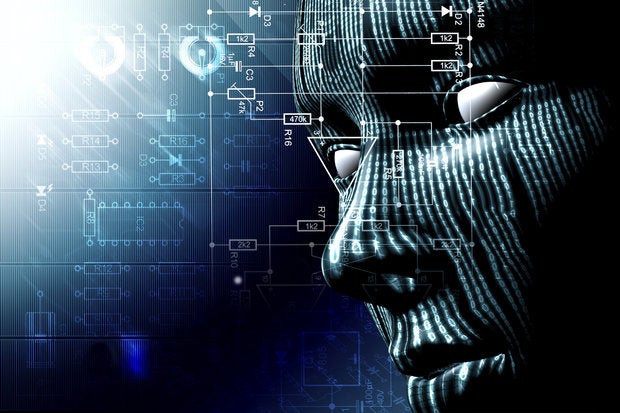 It's still too early to say that artificial intelligence (AI) has taken over the world, but the technology is gradually creeping into our lives. In Singapore, relationship managers at DBS Bank are using IBM Watson to dish out better wealth management advice to its customers. The Infocomm Media Development Authority of Singapore (IMDA) is also working with Microsoft on a proof-of-concept that integrates chatbots into online public services.
As businesses and governments eagerly embrace the Internet of Things (IoT) to become 'smarter' and more efficient, they will inevitably drive up the adoption of AI. According to IDC, 40 percent of the digital transformation initiatives — and 100 percent of IoT initiatives — globally will be supported by AI capabilities by 2019.
One technology that delivers both the value of IoT and AI is Robotic Process Automation (RPA). RPA is a software that organisations/users can configure to capture and interpret the actions of existing applications in various business processes. Once it has 'learnt' specific processes, it can then automatically process transactions, manipulate data, trigger responses, and communicate with other systems as necessary.
This is why organisations that rely heavily on repetitive manual tasks have shown a lot of interest in RPA in the past year, Frederic Giron, Forrester's VP and Research Director, told CIO Asia. It is thus not surprising that IDC forecasts medical diagnostics and treatment, quality management in manufacturing, and automated service agents in retail, will be the top three AI global use cases (based on spending) by 2019.
Zooming in to the Asia Pacific excluding Japan (APeJ) region, IDC predicts that 40 percent of the digital transformation initiatives there will be supported by AI capabilities by 2020. Organisations will rely on AI for critical on-time insights for new operating and monetisation models.
Despite IDC's optimistic forecast on AI adoption, only 12 percent of the 372 CIOs polled at the CIO Summits in Malaysia, Thailand, Indonesia, Philippines, Singapore and Hong Kong, believed that AI will have the most impact on their business in the next five years. CIOs in the region didn't seem too keen on IoT too — only 14 percent said that their business will be greatly affected by IoT from now till 2021.
Giron shared his thoughts as to why APeJ organisations lack the enthusiasm to adopt IoT and AI. "The devil will be in the execution details. For instance, IoT solutions leverage modern micro-services and containers that work across a distributed architecture including edge devices, gateways and cloud services. To tease out business value, IoT data will be coupled with increasingly powerful AI and machine learning cloud services capable of consuming this data. These technologies are still relatively new to most technology management organisations in Asia Pacific."