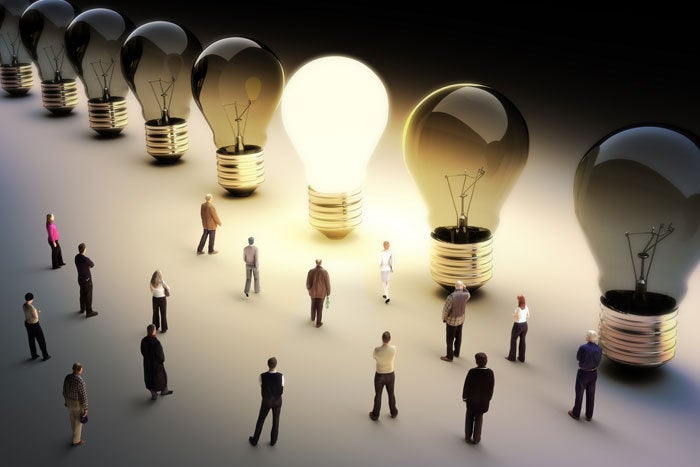 Digital transformation has left businesses scrambling to innovate around technology but if your business is failing at innovation, you might need to look at your company culture.
Uniting your workforce under a common goal is the best way to thrive and foster innovation in the digital age, says Barry Pellas, chief business technologist at PointSource, an IT consulting firm with a focus on digital transformation. Changing corporate culture is easier said than done, but companies stand to lose a lot if they can't embrace this shift.
"If businesses fail to unify the company with a common goal, they risk a mis-allocation of resources, internal competition that halts project completion, and they'll miss out on a wealth of creative ideas," says Pellas.
Shifting corporate culture takes effort, but the payoff is worth the push. Pellas offers three reasons why your corporate culture is leaving innovation stagnant, and how you can work to shift workers' attitudes.
Losing sight of the end-user
One of the hallmarks of a successful technology product is a user-friendly interface, one that consumers can start using right away with a low learning curve. However, Pellas says businesses have a habit of focusing on the "transaction" more than "delivering an end-product that keeps the user experience in mind."
Pellas suggests shifting to a company-wide emphasis on "design thinking," which is a strategy that designers often use to stay focused on the end-user.
"It's a people-centric approach that combines the human touch, the integration of technology and keeping business success top of mind," he says.
Pellas encourages businesses to instill this mind-set in every business unit to build a company culture that focuses on putting the user first. A shift to "design thinking" will get every employee thinking about the end-user, rather than focusing on his or her singular role in the lifecycle of a product or initiative.
Preaching for an innovative mindset at work is admirable, says John Underkoffler, the CEO of Oblong Industries, a company focused on modernizing workplace collaboration, but putting it into action isn't as easy. It's one thing to say you encourage innovation in the workplace, but it's another to actively support innovative ideas with time, energy and resources.
"There are plenty of organizations that say they foster innovation but that in practice deny permission to individuals or teams who try to work in an innovative mode," says Underkoffler.
Business leaders can't just encourage innovation and leave it at that, they need to identify it throughout the business and then "recognize, receive and structure what gets innovated," he says.
Ignoring cross-departmental collaboration