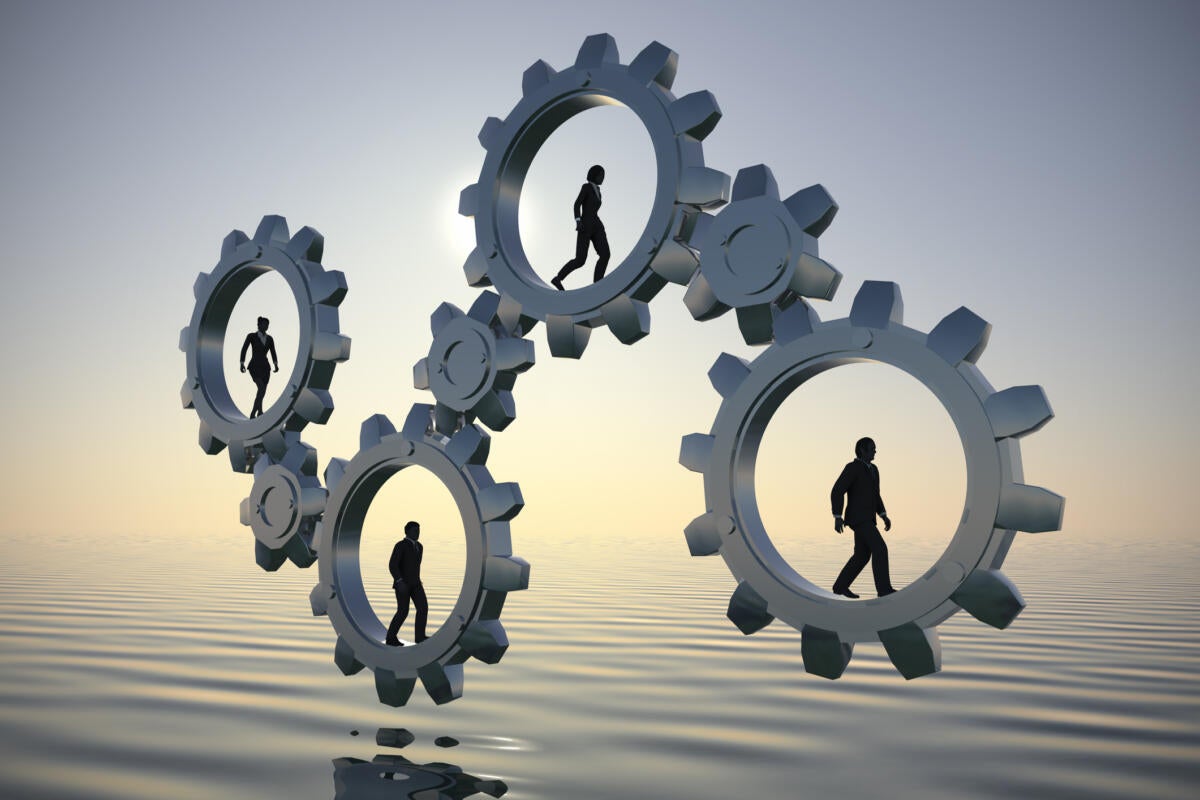 It's not too early to start thinking about your workforce management strategy for 2017. In 2016, organizations realized the importance of organizational efficiency, employee well-being and workplace wellness as well as engagement, flexibility, career growth and planning. You can expect those trends to only accelerate in 2017.
We asked three experts -- a chief product officer, a senior technical recruiter, and a partner at a workforce management consulting firm -- to share their thoughts on what lies ahead for in workforce management. Here is their take on workforce management trends to watch in 2017.
1. Technology in the driver's seat
Technology will continue to impact workforce management and HR in incredible ways, says Karen Williams, chief product officer for workforce management solutions company Halogen Software.
"Especially around the area of data analytics, technology is helping to drive the conversation around employee sentiment, happiness, engagement and organizational performance. It's all about making sure CIOs and other C-level executives understand how to leverage data to be more effective," Williams says.
This is important because human resources, as a general rule, has been slow to adopt technology that improves its capability to find, screen and hire talent, she says. That has been changing in recent years, and 2017 will see the further adoption of new tech, Williams says.
"Some of it stems from HR not being willing to move out of its comfort zone, some of it is because of organizations not being willing to invest in new technology for their HR and recruiting departments -- but now, as talent is recognized as critical, technology is seen as a way to enable things like better and faster hiring, retention, and once people are on board, performance management," she says.
Look for a resurgence in areas like SEO/SEM marketing, too, says Zachary Avalos, senior technical recruiter for IT recruiting and staffing firm Mondo, as HR and recruiting professionals leverage platforms like Marketo and Eloqua to help better target and segment their potential "customers."
"This is going to be everywhere in 2017, as more organizations start to see their potential talent pool as 'customers,' and begin using marketing methods to reach them, to make sure they're putting relevant job-related content in front of potential candidates at the right time, in the right place," Avalos says.
2. Focus on team intelligence
Until recently, individual performance and growth have been the focus for gauging talent within organizations, says Jeanne Meister, founding partner of Future Workplace, an HR and recruiting consultancy and research firm. But now, many companies are realizing that teams are the heart of increased performance, efficiency and effectiveness; that's driving many mergers and acquisitions as larger companies poach whole teams from competitors, according to Meister.