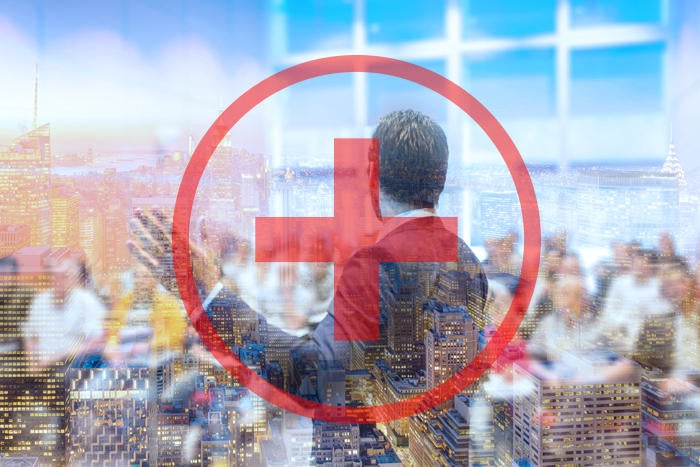 If the Affordable Care Act is repealed without a replacement healthcare plan, the Congressional Budget Office warned Tuesday that some 18 million people will lose their insurance in the first year -- and millions more will lose insurance later on.
That number includes some of the independent, or gig, workers who use Fiverr's job marketplace.
Fiverr is part of the gig economy, which is another way of describing freelance, independent or contract workers enabled by applications and online platforms. It has about two million buyers and sellers worldwide, about half of whom are in the U.S. People use the platform to provide and to buy a range of digital services that include programming, development, graphics design, animation and video work.
"The Affordable Care Act (ACA) is incredibly important," said Brent Messenger, Fiverr's global head of community. A wholesale repeal of the ACA, or Obamacare, will not only "negatively impact our marketplace but the gig economy as a whole," he said.
Republicans in Congress and President-elect Donald Trump are promising an Obamacare replacement, but so far they haven't delivered it. That is making people nervous, because some of the ACA's provisions -- including coverage for pre-existing conditions -- are very important, especially to older independent workers.
The gig or independent workforce is large, but remains hard to measure. In a recent report, McKinsey & Company, estimated that 20% to 30% of the working population in the U.S., or some 54 million to 68 million people, are independent earners for either primary or supplemental income. In a separate study last year, MBO Partners, a business services firm, sized the independent workforce at 40 million, with 17 million full-time.
Older workers, said Bruce Bachenheimer, a professor of management and executive director of the Entrepreneurship Lab at Pace University, need health insurance. These are workers with the industry experience, contacts and ability to start a business. But access to health insurance, especially if they or a family member could be turned down because of a pre-existing condition, can play a major role in whether or not to start a business.
Bachenheimer said he cannot imagine how "the staunchest conservative Republican, anti-Obama congressman, could give a reasonable argument about why Obamacare would hurt entrepreneurship."
Jane Langeman, an independent management consultant and president of the Association of Independent Information Professionals (AIIP), queried members about the ACA and summarized their views.
"Many of us are on our second-career as independent business owners and have a lot of life and pre-existing conditions under our belts," said Langeman. "The Affordable Care Act made it easier for business owners to even get health insurance, especially when faced with pre-existing health conditions.