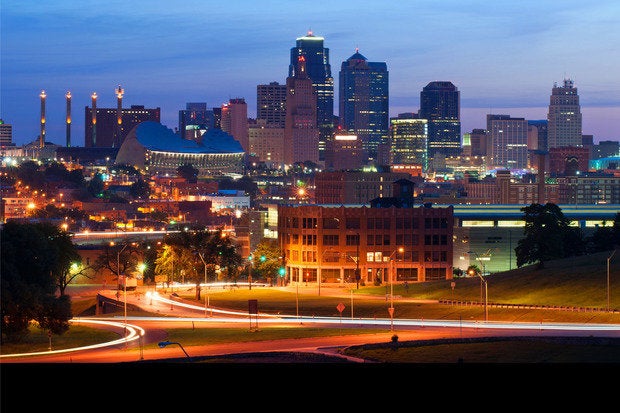 Four "proof of concept" trials for smart city solutions will be carried out at Kowloon East to test their feasibility and effectiveness.
These trials will focus on making use of smart data and technology; creating a low carbon green community; enhancing walkability and mobility; and developing a "Smart Parking" Mobile App.
Kowloon East is Hong Kong's designated test ground for smart city development, South China Morning Post said in a report on 8 November 2016.
Smart data and technology
The Energising East Kowloon Office (EKEO) seeks to transform the area into a sustainable Central Business District (CBD) by making use of smart data and technology, EKEO said in a press statement.
Besides extending free Wi-Fi services to major public spaces in Kowloon East, EKEO will explore the possibility of establishing an information platform for communications and data sharing. This will improve city management, enhance efficiency, as well as provide transport/traffic information and high quality public services.
Developing a "Smart Parking" mobile app
EKEO is also developing a "Smart Parking" mobile application to facilitate drivers to find vacant parking spaces in Kowloon East so as to reducing the traffic congestion and pollution.
A demonstration and technical seminar had been held previously on 27 July 2016. EKEO is now inviting carpark owners and operators in Kowloon East to provide information on their carparks, including real-time parking vacancy data.
The app is scheduled to be launched at the end of this year.
Low-carbon green community
Additionally, the office plans to carry out a detailed feasibility study of the Environmentally Friendly Linkage System, to continue implementing the district cooling system in Kai Tak Development.
EKEO will apply the concept of a "green community" to make use of technologies to manage local facilities. By encouraging more green buildings in the area and implementing the Greening Master Plan, EKEO hopes to reduce the need for conventional transportation and hence associated carbon footprint.
Walkability and mobility
To encourage the healthy lifestyle of walking, the concept of "Walkable Kowloon East" will be actively promoted.
EKEO will provide the public with an enhanced walking environment through facility improvements and the application of information and communications technology (ICT). One example is the development of seamless connection between activity nodes and major transport nodes.